Individual Tax Planning & Compliance Services: This can include Personal Taxation, Wealth Creation Strategies, Goal Setting & Planning, Personal Tax Minimization, and many key areas concerning individuals. We have extensive experience in rental properties including taxation and gearing issues and aim to explore strategies to maximise your wealth over time.
Small to Medium Business Services: Business owners will attest to the fact that the taxation and financial landscape is constantly changing and becoming more complex. We aim to assist you in all areas including Taxation Compliance, Taxation Planning, Forecasting, Using Management Numbers Effectively, State & Federal Taxation, Gearing & Other Business Services. Knowing your numbers is a key tool to driving your business forward and we aim to assist you with the best possible advice and education.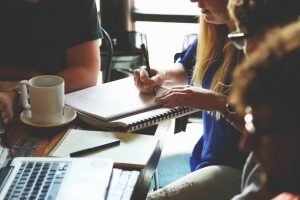 Self-Managed Superannuation Funds (SMSFs): The use of SMSF to maximise your wealth creation can be an effective tool for many individuals. Our services include Establishment of an SMSF, Taxation Compliance, Pension commencements, Contributions, Rollovers, Limited Recourse Borrowing Arrangements (buying geared property within your SMSF), and winding up. Whilst we do not provide financial planning advice, we do have referral partners that we could put you in contact with should you require it.
SMSF advice is provided by Cathy Hall CA as an Authorised Representative of  
SMSF Advisers Network Pty Limited
AFSL No 430062. ABN 64 155 907 681
29-33 Palmerston Crescent, South Melbourne, Vic, 3205
Ph (03) 9209 9945
Assistance, Advice and Provision of internal Accounting Systems: Great numbers start with strong processes and SumIT can help you set up such systems from the very beginning or assess your current system to optimise its current performance.
Business Advisory & Assistance: Doing the numbers is one thing, knowing them and using them is something else. Cathy Hall CA and her team provide insight to help make strong and informed business management decisions.
To learn more about how SumIT Accounting and Cathy Hall can help you, contact us here.